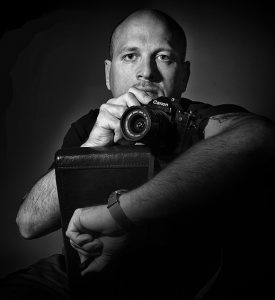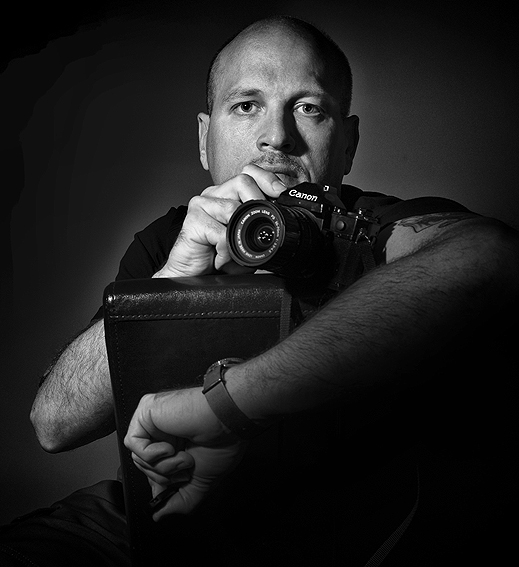 It's a decision not to be taken lightly.
Like every skill based art form, to be accomplished in ones art, takes a combination of natural ability, many years of drilling and practice, a want and need to be the best, the knowledge that the process WILL change you and most of all, the knowledge that you are making a conscious decision to work in an ethical, truthful scientific manner based on decades of operational and laboratory testing and use of remote viewing that have created its solid foundations.
I personally come from a classical psychic training to Remote Viewing. From the age of nine I was hooked on tales of strange creatures, of ghost armies, unidentified flying objects and of human superpowers. I still now, remember reading over and over, these dog eared books in primary school, that salivated by intellectual taste buds with these amazing stories. I was one of the lucky ones.
I say lucky because I came from a home where 'strange' was normal. My mother was the president of the local Bath first Spiritualist church, I was named there and spent many nights watching form the back rows as psychics gave demonstrations of mediumship and of clairvoyance. The power of crystals, healing, clairvoyance, intuition and gut feeling were all normal and not be explored traits within my home environment, as I said, Lucky.
In my teenage years, like so many, caught in this pattern of development, my intuitive abilities broke out during this emotional and hormonal time as my body changed form a child's to a mans. I had many instances of spontaneous intuition, some scary, but all life changing. During these years I read allot, I joined psychic classes and development groups. Here, I trained and developed clairvoyance, I dabbled with mediumship, was amazed as healing, dabbled with divination and tried everything put in front of me with gusto. Now, all of this I loved and still do, but at the same time it was missing something, like a meal that needs seasoning, it was Ok, but not great – it needed something more to add the WOW!
I found this missing ingredient in 1992. At this time i was twenty two years old and was four years into a very heavy UFO and alien addiction – I say addiction because it was for me. By this time I had amassed a collection of over two hundred books, over ten thousand FOIA (freedom of information) documents from the MOD, CIA, Army, Navy, Air force, FBI, Police. On top of this I had a library of over two hundred video tapes, full of documentaries and every piece of publically available piece of UFO footage of films from the 1940s – 2005 when I quit collecting.
In 2002, I found myself in Leeds, UK at a Quest International UFO conference. In these days the Birdsall brothers (Mark & graham) and Tony Dodd from Quest in the north ran the best UFO conferences and Magazine in the world that broke ALL the key cases in this amazing subject. One of the speakers at this conference a strange and dubious man who went by the name or Armen Victorian, played a taped audio conversation (1) with a man who claimed to be part of the alleged MJ12 study group, and who had inside knowledge of UFOS/aliens. As this crackly audio tape played I was caught-up in a discussion from an American ( whom, many years later I realized was ED Dames) who went on to describe how he, working for the US government had be trained as a psychic spy and that he and his company were tracking the origin of the UFOs, how they were constructed and many other things using an advanced form of psychic technique called remote viewing. Well, as you can imagine – that was it for me, I can easily say now a defining moment. That something special I had been looking for, had landing with a big BANG right into my lap, Now I had only to try and find out more.
Then 1993 came and Channel 4 in the UK played a documentary called 'The real X files: Americas psychic spies (2). This is an amazing documentary with interviews form all the key people that detailed many things it shouldn't have (because at the time the Star Gate project was actually still secret) and behind the scenes I later read in CIA released Star Gate documents, Joe McMoneagle and d May form SAIC were fuming at the participants in this documentary and their abandonment of their oaths,(but I digress).
Form this point onwards this was it – I made a decision to learn to be a remote viewer no matter what. Luckily, not long after this the internet became a spark in my life and became a gateway to the mass of information we now know today. Of course in the mid/late nineties it wasn't like it is today, images took minutes to download, line by line like facsimiles, so most websites were 95% text only. But, this combined with the 1995 CIA admission of its part in remote viewing, opened-up the doorways to the subject as the ex military and science guys started to emerge online into this brave new world. fast forwards to 1996 and people were training others in this exotic military derived technique of psychic spying, and cool! they even had top secret manuals that you could only get by training with them. Now, who wouldn't want a part of that!
During this time I hooked-up with a man in an online RV discussion forum, called Leigh Culver. Leigh claimed to be ex special forces and although he was in Russia at the time, he was traveling to the UK soon and he asked would I like to come to London to be trained in CRV? LOL, would I, YES…
I spent six days training with Leigh in London in a class of thirty or so people. It was hard, very hard, with long hours of lectures and note writing, complex long words and meanings. Every night I left class hazy headed and foggy with new concepts. Leigh did the best job he could within those short few days, but on returning home and practicing on my own It soon became clear that this was not enough and a manual on its own couldn't answer my questions as I grappled with my partial knowledge and a copy of the CRV manual. Luckily I asked Paul Smith, Lyn Buchanan, Bill Ray, Gene Lessman and many others on the new email groups that were run and formed by PJ Gaenir. I now see myself as just as much a partial student of each of these as much as I do Leigh Culver's initial teaching as each helped my develop and progress.
All this is very nice I hear you say 'but what does this have to do with decisions and lightly?'
When I first starting to learn Remote viewing, it was all about me, my training and what could I get out of this. This of course, is probably how we all start, after all it's so hard to learn fully, that you have to immerse yourself into it. Over the years, and by reading the books, article and viewpoints, in meeting the key people like Ingo Swann and some of his long-time students, it slowly made me realize that I had at some point in this (so far) 22 year journey, that I had made a commitment that moved me from the 'believe anything with no proof' belief in all things psychic/paranormal to one more scientific, whereby healthy skepticism in a necessary and evidence is key.
Its why I say – choosing to become a remote viewer is not a light decision. It's about commitment, commitment to endeavor to work intuitively within a scientific framework that proves you are only creating intuitive data. A framework that also tries to assess the accuracy of your information.
This scientific framework, that defines and raises remote viewing to a higher level, an ethical level. It's also a commitment to try and building upon the four decades of amazing work by people like; Hal Puthoff, Ingo Swann, Joe McMoneagle, Ed May and the many others in millions of laboratory experiments to prove to the world that Remote viewing works.
Deciding to work as a remote viewer is part of this commitment. To me it's like stating: 'yes, I will work ethically, and using the best scientific method I can to prove to YOU that the information I give can only be by intuitive means, but also that I commit to and acknowledge all the great, hard work that has gone on before me and that I too commit to helping build upon this.
When I made the commitment to become the very best remote viewer I could, it also created in me a partial scientist as remote viewing IS part science. It's a magical concoction of creative inspiration wrapped in science to prove, to show that intuition is very real. Any attempts to divorce the science part form the remote viewing process will just degrade it, to destroy all this hard work that has brought it thus far.
Its why the decision is not a light one – to say one is a remote viewer is to say – this is how I work, test me and I will show you. It says this is my commitment to myself and to my art.
Notes:
---
1 – tape telephone conversation 1992 Ed Dames – MJ12 – https://www.remoteviewed.com/files/ed_dames_1992_tapedconversation.mp3
2 – http://topdocumentaryfilms.com/the-real-x-files/