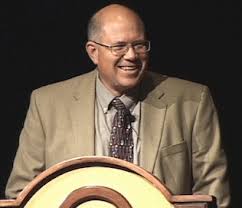 Paul H. Smith served for seven years in the government's remote viewing program at Ft. Meade, MD (from September 1983 to August 1990).
During 1984, he became one of only a handful of government personnel to be personally trained as coordinate remote viewers by Ingo Swann at SRI-International. Paul was the primary author of the government RV program's CRV training manual, and served as theory instructor for new CRV trainee personnel, as well as recruiting officer and unit security officer.
He is credited with over a thousand training and operational remote viewing sessions during his time with the unit at Ft. Meade.
Raised in Boulder City, Nevada, he enlisted in the Army in 1976 for Arabic training, attended Officer Candidate School, and was commissioned as a Military Intelligence officer.
Besides his tour at Ft. Meade, his military assignments included Arabic linguist, electronic warfare operator, strategic intelligence officer for a special operations unit, Mid-East desk officer, tactical intelligence officer with the 101st Airborne Division during Desert Storm/Shield, strategic intelligence officer in the Collection Directorate of the Defense Intelligence Agency, and chief of the intelligence and security division for the Military District of Washington, from which he retired in 1996.
Paul has a BA from Brigham Young University in Mid-East Languages & Affairs, Art, and English; an MS from the Defense Intelligence College (Mid-East Concentration); and a Ph.D in Philosophy from the University of Texas at Austin, specializing in philosophy of mind. consciousness, philosophy of parapsychology, and philosophy of science.
He or his work as a remote viewer have been featured on television programs such as the Arts & Entertainment Network's "The Unexplained," the History Channel's "History Undercover" series, "Strange Universe," "Inside Edition," "CBS Sunday Morning," the DVD bonus features for the feature film Suspect Zero (2004; Benn Kingsley, Aaron Eckhart, Carrie-Anne Moss), and two documentaries on remote viewing produced for German television.  He has also been a frequent guest on numerous radio programs, including both Art Bell's and George Noory's Coast to Coast AM, the Jeff Rense Program, Whitley Strieber's "Dreamland," and many others.
Paul Smith books:
Reading the Enemy's Mind: Inside Star Gate: America's Psychic Espionage Program (2004) – Forge Books.